BAROQUE SINGING-VITERBO September 4-8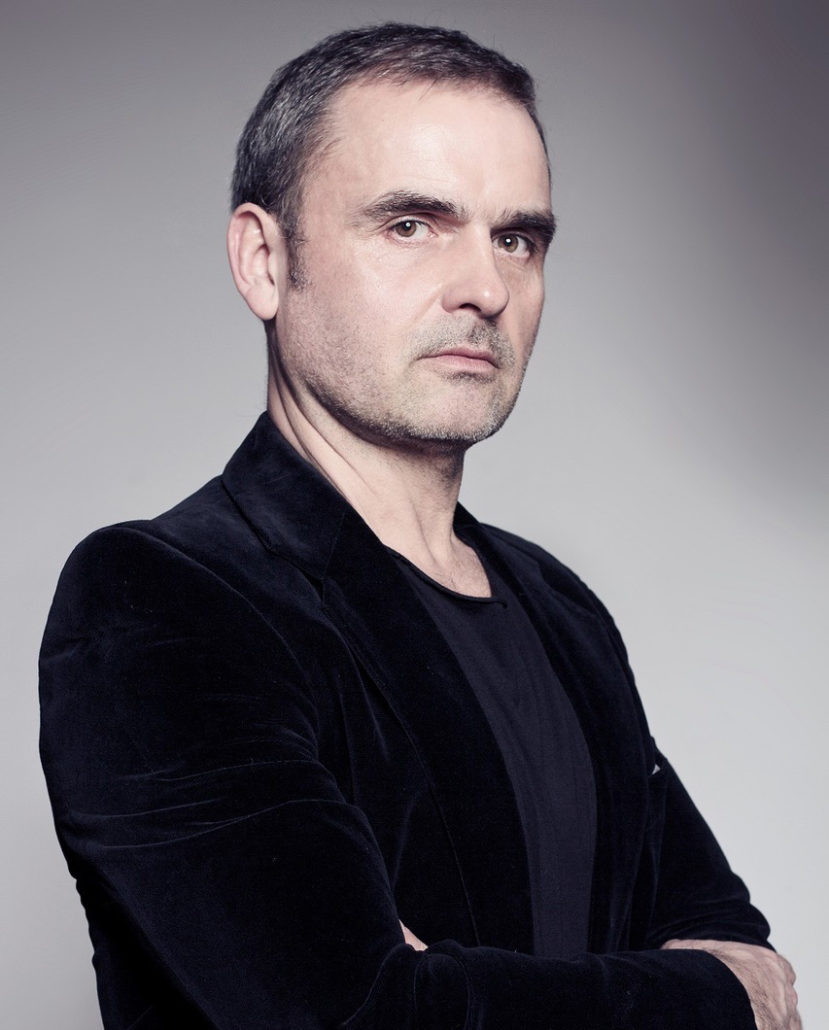 Artur Stefanowicz graduating from the Chopin Academy of Music in Warsaw in 1991, where he studied singing under Jerzy Artysz.
In 1990 he won the Venanzio Rauzzini Prize (First prize) for the best counter-tenor at the Mozart Singing Competition in Vienna.
Since 1991 he has appeared with many famous orchestras and ensembles, such as Concerto Italiano, Les Arts Florissants, Orchestra of the Age of Enlightenment, Orchestra Teatro La Fenice, Sinfonia Varsovia, Warsaw National Philharmonic, DSO Berlin, Capella Savaria, Musica Aeterna, Combattimento Consort Amsterdam, Il Fondamento, Collegium Instrumentale Brugense, Netherlands Wind Ensemble, Akademie für Alte Musik, Münchner Philharmoniker, working with such conductors as Karol Teutsch, William Christie, Leopold Hager, Frieder Bernius, Willem de Friend, Paul Dombrecht, Patrick Peire, Roy Goodman, Noel Davis, Sir Charles Mackerras, Harry Bicket, Peter Eötvös, Gennadi Rozhdestvensky, René Jacobs, Philip Pickett, Massimo Zanetti, Michael Hofstetter, Rinaldo Alessandrini, Andrey Boreyko.
Engagements of Artur Stefanowicz include among others Warsaw and Budapest Chamber Opera, Opéra Comique Paris, Opéra Marseille, Théâtre des Champs Elysées, Théâtre du Châtelet, Opéra du Rhin, Florida Grand Opera Miami, New York City Opera, Concertgebouw and De Nederlandse Opera Amsterdam, De Doelen Rotterdam, De Vlaamse Opera, Deutsche Staatsoper Berlin, Komische Oper Berlin, Berliner Philharmonie, Philharmonie am Gasteig, Opernaus Halle, National Concert Halls in Dublin, Taiwan and Warsaw, English National Opera, Glyndebourne Festival Opera, SBC Royal Festival Hall, Dublin Opera, Flanders Festival, Haendel Festspiele in Halle, Festivals in Bratislava, Aix-en-Provence, Beaune, Palermo, Mörbisch, Montreux, Innsbruck, Tel Aviv. His operatic repertoire includes among others Mozart roles (Ascanio, Farnace, Apollo), Handel's Arsamenes (Xerxes), Tolomeo (Julio Cesare), Polinesso (Ariodante), Unulfo (Rodelinda), Tamerlano (Tamerlano), Didymus (Theodora) and Orlando (Orlando), Orfeo (Orfeo et Euridice), Ottone (Monteverdi's L'Incoronazione di Poppea and Scarlatti's Griselda), Orlofsky (Die Fledermaus), Baba the Turk (The Rake's Progress). Artur Stefanowicz is also an acknowledges oratorio and cantata singer. His repertoire ranges from Baroque music to the contemporary works (like Bernstein, Schnittke, Nyman, Loevendie).
Artur Stefanowicz recorded Mozart Operatic arias for the Polish company Polskie Nagrania,  the Stabat Mater by Pergolesi and that of Vivaldi for POLmusic/Elysium, the part of Orlofsky in Die Fledermaus for the company BMG/Arte Nova Classics, Vespro della Beata Vergine by Monteverdi for Erato, Christmas cantatas by Bach and Stölzel for Forlane, The Roes' room – Polish contemporary opera by Josef Skrzek and Lech Majewski for PolyGram, Cantatas by Handel and Vivaldi for Koch, Il Tigrane by Vivaldi (World Premiere) for Hungaroton, Canatatas by Porpora for CDAccord/Naxos
Since 2010 he is a professor and leads his own class of solo singing at the at Fryderyk Chopin Music University in Warsaw.
In 2009 Artur Stefanowicz made his debut on the stage of the Grand Theater in Łódź as the opera director of G. F. Handel, Julius Cesar, and in 2017 he made his debut as a conductor of the Capella Bydgostiensis orchestra in the Pomeranian Philharmonic. Since 2017, he has been the music director and manager of the Opera Institute in Warsaw. He produced many productions including "L'incoronatione di Poppea" by Monteverdi, "Rodelinda" by Haendel, "Il Giasone" by Cavalli and in 2018 "Il Trespolo tutore" by Stradella which has been release on DVD by DUX.
Registration    € 50
Course              € 300
The payment of the registration fee (€ 50) must be made by bank transfer payable to: Associazione Festival Alessandro Stradella
BCC Formello & Trevignano R. – Fil. Nepi
IBAN: IT 73 F 08812 73190 000000090078
BIC: ICRAITRRMK0
Reason: Registration  Masterclass of BAROQUE SINGING-STEFANOWICZ-FBAS 2019
To register please fill out the form below attaching the receipt of the rregistration and your  Curriculum Vitae. THE LAST TERM FOR REGISTRATION IS 20th of AUGUST. Once the maximum number of students has been reached for each course the registrations will be put on the waiting list.
The cost for those wishing to attend a second course in addition to the main course is 50% of the cost of the Masterclass only
INFO stradellamasterclass@gmail.com